JACKSONVILLE GREASE TRAP SERVICES
GREASE TRAP PUMPING & CLEANING
JACKSONVILLE, FL
+ 20 MILE SERVICE RADIUS
Get Scheduled For A FREE Quote In Minutes Not Hours!
We Will Challenge Any Licensed Competitor's Written Price.
Welcome, my name is Eric, owner of the fastest and best priced grease trap service company on all sides of the St. Johns River.
I'm a proud Jacksonville resident that makes an honest living by keeping your grease traps cleaned and maintained throughout the Jacksonville metropolitan area. It's not the most glamorous job out there, but as a grease producer, you understand how important our job is.
But enough about me, your grease trap probably needs to be pumped out and serviced.
Go ahead and give us a call if you need fast, reliable, and affordable grease trap services for anything related to grease trap pumping, grease trap compliance issues, grease interceptor services, grease trap maintenance, foul odor issues, sizing questions, grease trap cleaning companies in Jacksonville FL, regular maintenance services, early hour service, after hour service, grease trap pumping Jacksonville, emergency pumping services, disposal manifest tracking and documentation, emergency pumping services, grease trap services in Jacksonville….I think you get the point here. Our experienced team can solve any grease trap issue you can come up with.
We're guilty as charged for great customer service, affordable prices, and reliability. We service the entire greater Jacksonville area.
Call us for a free estimate or if you have some questions about your grease trap, we'd be happy to tell you what we know.
GET A GUARANTEED CALL BACK
FROM THE OWNER

Grease Interceptor Pumping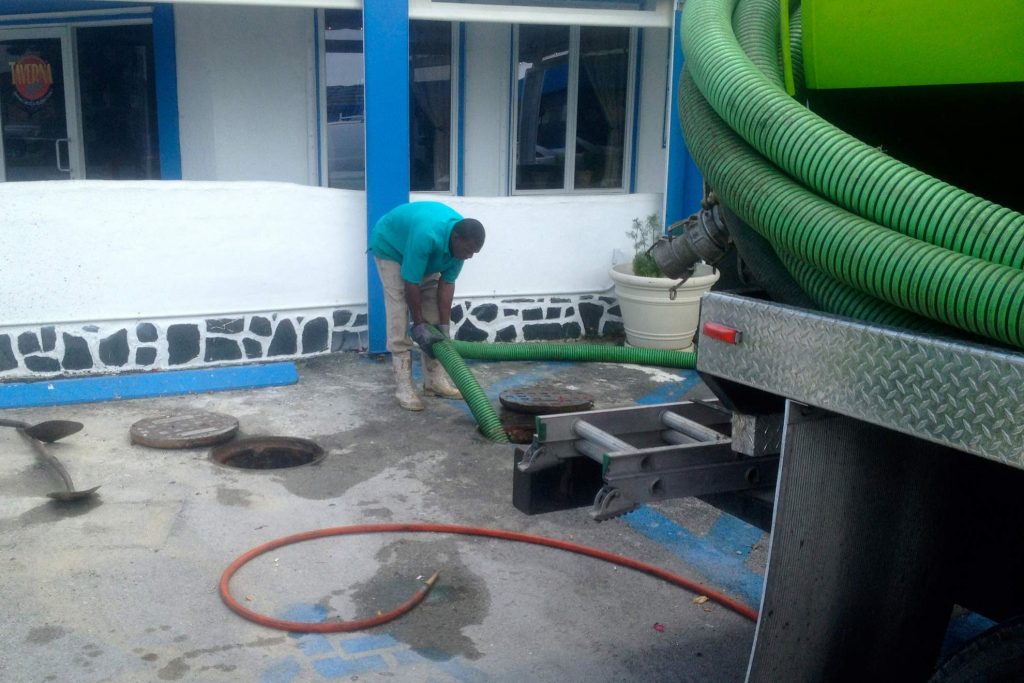 Grease Interceptor Cleaning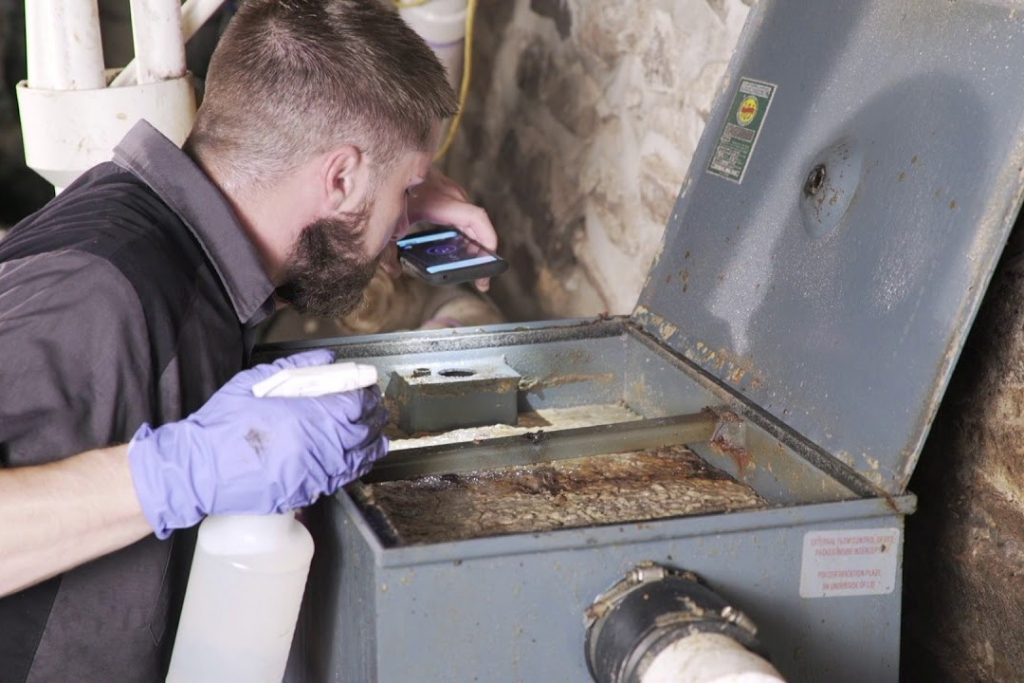 Tell us about your grease Trap Service Requirements
Let's look at your grease trap together for the best results
Our full faith quotes are always free & honored for 30 days
Jacksonville Grease Trap Cleaning
Jacksonville Grease Trap Cleaning – Let Us Tell You More About Our Business
Jacksonville Grease Trap Cleaning is dedicated to providing reliable grease trap cleaning services to restaurant owners in the Jacksonville area. Our company has been in the grease trap pumping business for over a decade, so it is safe to say that we have done it all when it comes to grease traps. Our experience means we know how to solve most issues you may face with your traps. We have expanded our service areas to serve you better to include New Town, College Gardens, Hogans Creek, Springfield, Urban Core, Mid Westside, and other neighboring regions. It is our mission to continue to be your go-to company when it comes to affordable grease trap cleaning services, grease trap pumping, grease interceptor cleaning, and pumping services for restaurants. When emergencies arise, you can count on our team to provide after-hour services at a reasonable price. Our team of experts can handle all sizes of grease traps and grease interceptors, so whatever you need to be done, you can count on us. At Jacksonville Grease Trap Cleaning, we understand that your primary concern is managing your business, so we have trained our staff to work in the background. Not only is our team experienced in working during business hours, but we also take care of all the paperwork needed to keep your restaurant in compliance. When you partner with us, penalties and fines from the Local government are a thing of the past.
Benefits of Jacksonville Grease Trap Services
Ever since our business began, we have made it our job to comply with all city regulations and ensure our clients' safety. Our team has come up with a reliable and efficient process to handle grease trap cleaning and pumping in the fastest and safest way possible. We are also members of the Preferred Pumper Program, which guarantees that you get the most reasonable prices for our services. Excellence is our middle name, and we do everything to keep our excellent reputation.
Jacksonville Grease Trap Service Areas
Let's talk about Jacksonville Grease Trap Services in Jacksonville, FL. These are the primary locations where we provide professional grease trap & Interceptor services to in Jacksonville. Our service locations include:
We also service the following zip codes: 32254, 32208, 32206, 32204
Here is our physical address in Jacksonville:
Grease Trap Cleaning in Jacksonville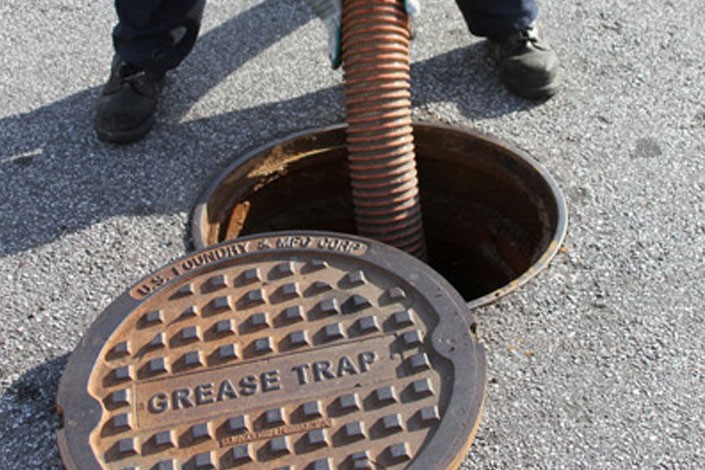 There is no doubt that quality always beats cheap service, and this is especially true when it comes to selecting a grease trap company to partner with. Food establishments that frequently go for cheap companies to clean their grease traps find themselves in trouble with the authorities. Jacksonville Grease Trap Services has been in the business of grease trap pumping for a long time, and we have become experts in the field. We are known for our personalized approach to dealing with our clients. We treasure the close relationship we have with our customers. It is always our goal to develop long term win/win relationships with our clients. We cannot be successful in our business unless our clients are successful in theirs.
No doubt investing in grease trap cleaning is worth it compared to the repercussions of non-compliance. The Jacksonville City Code has significant fines for improper grease disposal that can reach up to $2,000 or more if the offense is severe. If your establishment is responsible for a blockage that takes a long time to clean-up, the fines could cost much more. There is even the possibility of jail time or business closure. Taking time to select the best grease trap cleaning company can ensure that you don't have to worry about these repercussions.
Our company at Jacksonville Grease Trap & Interceptor Services has spent years serving the City of Jacksonville. In our years of service, we have developed the most reliable grease trap pumping techniques. They comply with local standards so that your business will never face fines and penalties. Our crew is made up of Jacksonville residents, which means that we have a personal interest in our city sewer system's welfare. We never want to experience devastating back-ups or overflows because of improper grease disposal. Since we are personally affected by such situations, you can trust our goal is to always practice environmentally friendly disposal methods. Give us a call today.
Jacksonville grease trap and interceptor service values your business
Grease Trap Cleaning Jacksonville – Our crew has experience with different types of grease traps and interceptors. So, you can be sure that we have the skills you need.
According to the local city code, all food service businesses need to carefully log their grease trap cleaning. Keeping such detailed paperwork can be cumbersome for many owners, so we have a solution. Our team can ensure that you are on track with all the necessary maintenance by having our crew do the record-keeping. After each scheduled maintenance, our team carefully notes what was done and keeps the records safe for future use.
When you work with us, you work with a company that values loyalty. We put our clients first and value the relationships we have worked hard to build. For us, servicing the companies in Jacksonville is not just about earning money. It is about providing a valuable service to our city. We realize that if we do our job well, we contribute to our city's safety and the success of your business. Whenever we receive positive feedback, we feel a deep sense of satisfaction that we have done an excellent job. Our team is conscious about working during operating hours and will always ensure that you can go about serving your customers while we work in the background. See what our clients have to say about us on Google.
You can have peace of mind knowing that all the methods we use are in accord with the City Health Code. Jacksonville Grease Trap Services promises the following:
To keep all your records up-to-date and ready for future reference
To communicate with you regularly about any necessary maintenance issues
To keep all your grease traps or interceptors in top shape and dispose of waste in an eco-friendly manner
To periodically update your business and crew about the latest EPA guidelines and help your business comply
To conduct our grease trap pumping services in a way that will never interfere with your business, so you never have to turn away customers
To provide you with the option of recycling your used oil into biofuel or other eco-friendly applications.
A little more about your grease trap
Jacksonville, Florida, is known to be the birthplace of the famous fast-food chain, Burger King. Whether you are a proud part of this food chain or have your own specialty food, chances are you use a lot of oil in your cooking. It is safe to say that for many restaurants in Jacksonville, oil is one thing you can't do without! Using a lot of fat also means that you have a lot of greasy waste, which may pose a threat to the city sewer system's integrity.
The Jacksonville Health Code follows EPA guidelines closely, including the requirement of installing a grease trap in every commercial kitchen. The importance of establishing a grease trap in your commercial kitchen goes far beyond the legal reasons for doing so. A grease trap or interceptor is essential in preventing fires and ensuring a safe environment for you and your employees. With a well-maintained grease trap, your business can be safe from problems with authorities.
On the other hand, failure to comply with proper grease trap maintenance regulations would mean disaster for your business. Grease traps that are not well-maintained increase the risk of fires in your kitchen. On top of this, if the grease in your trap finds its way to the city's central sewer system, you put the whole neighborhood in danger. Overflows disrupt the flow of traffic, interrupt business operations, and can cause a lot of harm to the environment. If your restaurant is the cause of such floods, you will face hefty fines, penalties, and possible closure. In some cases, the entire city is affected by the blockage or back-up. When this happens, the residents in the city have to shoulder the cost of repair. Keeping greasy waste away from your sewer system is one of the best preventive measures available.
We are experts in grease trap maintenance
There is a good reason why commercial kitchens face a lot of scrutiny-they serve food to the public. This great honor comes with great responsibility, including carefully adhering to the local City Health Code. The local authorities are keen on maintaining the smooth flow of the sewer systems. They will eagerly fine anyone who creates a blockage or back-up. Failure to abide by the strict regulations of the EPA results in problems for everyone involved. Sewer water can overflow into waterways entering the basements of nearby homes and businesses all because of improper grease disposal. You can see why careful compliance is necessary!
Remembering this responsibility should inspire you to choose a reputable grease trap service company to partner with. Jacksonville Grease Trap Services are known to practice safe grease disposal, which has earned us restaurant owners' trust in the city. In the decades that we have served the city of Jacksonville, we have invested in the best equipment and have hired the most qualified staff to work with us.
When it comes to grease trap pumping, a DIY method is really not an option. The right tools and skills are needed to get the job done to the City Code's standards. Even if you are a seasoned DIY master in home improvement jobs, grease trap cleaning is a different story. No matter how professional you're cleaning looks, the local authorities will not trust that the job was completed to their standards without the help of a certified, licensed grease trap company.
Jacksonville Grease Trap and Interceptor Services are the number one grease trap pumping company in town. Our team uses the latest tech pump trucks and equipment to get rid of your grease in the cleanest, most efficient way possible. Call us now at 904-295-1661.
Why partner with Jacksonville grease trap and interceptor services?
All you have to do is search for a "grease trap pumping near me" to realize how large the grease trap industry is. So, with all the hundreds of options out there, why choose us? There are many reasons, but here are just a few:
Our team handles all the record-keeping so you can focus on more pressing matters in your business. After we perform grease trap pumping or cleaning, we diligently update your logbook.
Our prices are tailored to the specific needs of each client. We don't believe in a one size fits all approach, so we first conduct a thorough inspection before we provide an estimate. By incorporating various factors such as your business's size and the amount of grease used, we can give you the most reasonable price for our services.
Our company has received a lot of positive feedback from the happy clients we continue to work with. Because we believe in loyalty, we strive to keep our clients happy and maintain our excellent reputation.
Our team always has long-term partnerships in mind. When you partner with us, we guarantee to offer you special discounts and prices for your patronage.
Never let your grease trap reach maximum capacity
Restaurant owners often think that if they have a large grease interceptor installed, they can sit back and let it fill up. This is not the case. Letting your grease interceptor reach maximum capacity could spell disaster for your business. Here are three reasons why:
Allowing your grease trap to reach its maximum capacity puts you, your employees, and customers at risk. When a grease trap is not emptied, there are high amounts of FOG (fat, oil, grease) in the system, which increases the risk of fire, flooding, etc. The earlier you have your trap cleaned, the lower your risk of fire and other health issues.
A full grease trap will often have a foul odor. This odor is because of all the food debris that has accumulated in your trap. As this debris decomposes, gases can escape your trap. So, the higher your grease level, the higher the chance for foul gases reaching your kitchen. A bad-smelling kitchen would not only repel your employees but probably keep customers far away.
Restaurants who allow their grease traps to fill up will go against the local City Code and could be fined if caught. According to the Health Department regulations in Jacksonville, a grease trap should be emptied when it reaches about 25%.
These are just three of the many reasons why it is always best to follow regulations and call Jacksonville Grease Trap Services for regular maintenance.
How grease trap pumping works
There is nothing complicated about the process of grease trap pumping. However, since the right equipment is required, it is not a DIY job that anyone can try. The local authorities dictate that grease trap pumping is only done by a recognized company with the proper credentials.
Our team at Jacksonville Grease Trap Pumping owns a fleet of pump trucks designed to remove grease in just a few hours. The process of each pumping job begins with an on-site inspection to determine which vehicles we need and what skills are involved. Once we get your OK, we call in our crew and start the messy job of pumping. Finally, our team blasts away the remaining brown sludge according to local health code regulations.
This is just a glimpse of the process we follow when performing grease trap pumping. Here is a detailed overview of each step:
Free estimate. This is the first step we take that helps us assess the needs of your business. One of our professionals inspects your commercial kitchen and considers several factors before providing you with a possible cost. This is a no-obligation estimate, so you get to decide whether or not you want to continue with us.
On-site thorough inspection. This is the step where our team thoroughly inspects your grease trap, considering several details that help us decide which of our trucks and crew would be a good fit for the job.
Grease trap pumping. All our pumping is done with the latest technology by one of our many suction pumps. The waste removed from your trap can either be recycled or disposed of, depending on its condition. Our team will help you decide which is the best option.
Hydro-jet cleaning. This is one of the steps that most companies neglect because it requires specialized hydro jet water pumps to remove the sludge attached to your chamber's sides. Hydro-jet cleaning is an essential task that ensures your grease trap continues to function correctly.
Eager to move forward and partner with us on your next grease interceptor pumping job? Call us now at 904-295-1661. We'll send one of our experts to you at once for a free estimate.
Grease trap interceptor cleaning and pumping in Jacksonville, FL
There is a big difference between an interceptor system and a basic grease trap. Although both serve the same purpose of trapping dangerous FOG before it reaches the sewer systems, they vary in their capacity and installation. Grease traps are small in size and are installed underneath your kitchen sink. On the other hand, grease interceptors can hold up to 4000 gallons of oil and are located underground outside of your kitchen. Understandably, grease interceptors have a higher installation cost than grease traps.
Installing a grease trap or interceptor is something best left to the professionals. We highly recommend that you contact a certified installation company to do the installing. Once your trap is installed, remember that regular maintenance can significantly influence its performance. Well-maintained grease traps work at 85% capacity while poorly maintained traps only function at 30% capacity.
In the City of Jacksonville, you have many grease trap pumping companies to choose from. However, remember that inexperienced and cheap companies are known to take shortcuts that can cost your business dearly. When you partner with Jacksonville Grease Trap Services, you work with a team of professionals who knows their job inside and out. We have been in the business for many years and have learned the industry's best business practices. Our company is one of the very few with hydro-jet technology. So, give us a call today and let us support you with this vital aspect of your business.
Keeping your kitchen and customers healthy and happy is a big job. But there are hundreds of small details that go into making that a reality. One of those small details is your grease trap or grease interceptor! When it comes to keeping them clean and flowing well in Jacksonville, FL, there's no better team to trust than Jacksonville Grease Trap Services!
No job is too big or small for our team! We'll come to you with all of the tools and equipment necessary to get your grease trap flowing smoothly again or get an emergency overflow cleaned up. Your restaurant, school, kitchen, or cafeteria is in the best of hands when our team comes on the scene.
An ounce of prevention is worth a pound of cure so we work with you to get on a quality cleaning and pumping schedule for your grease trap that will work with the hours of your business. Grease trap pumping can be a dirty business and can smell bad so we work with you to clean it out during off-hours so your customers still have a great experience.
If you haven't gotten around to being on a good schedule and an emergency overflow happens, we're just a phone call away! We'll come to get your grease trap pumped, cleaned, and flowing again in no time so you can get back to business. With years of experience in the community and this business, we're ready to serve you and your company with our competitive rates!
Primary Services We Offer
Dealing with grease traps in Jacksonville, FL is a messy endeavor and can quickly get out of control. Overflows and grease waste can stink up your food service business or even get into the Jacksonville water system which may lead to expensive fines. 
Grease trap cleaning and grease trap pumping are best left to the professionals! We do it all when it comes to your grease trap and we can make sure your business stays clean and dry when getting the work done. Our teams are all bonded and insured so you can rest easy knowing your business is in the best of hands. 
If you're ready to get a quality grease trap installed in your business, we can take care of the messy work for you. We'll install and connect your grease trap so you can make sure you're not letting any waste get into the Jacksonville system.
We're on call for you if overflows or other issues happen outside of business hours. You can't plan for every type of emergency but having a high-quality grease trap cleaning and pumping team in your corner can help you lessen the effects. 
Since you as the business owner are responsible for any waste that gets into the water system, you'll need to get on a good schedule for cleaning and pumping. We'll work with you to create the best plan for your business and keep things running smoothly! 
Jacksonville and Florida in general is a whole host of different cultures that combine to create a community that we love to contribute to! Our community is important to us and we want to continue serving the people here as best as possible. 
We're able and willing to travel to you or your business to make sure things are running smoothly. Even if you live outside of Jacksonville city limits, we'll be able to come and get your grease trap cleaned and pumped in no time. 
Businesses in Jacksonville, Orange Park, Callahan, and dozens of other communities are within the realm of our expertise. Each community is unique and we care about all of them! We also care deeply for the environment and want to make sure that all the grease waste created by these businesses ends up being disposed of in the most environmentally friendly way possible. 
As the business owner, you're responsible for the grease waste and if it gets into the water system in Jacksonville, you can suffer from heavy fines. We take that seriously and work hard as your grease trap service company, to dispose of everything correctly. This protects you and our community from any fines or bacteria that may spring up. 
Every grease trap pumping in Jacksonville that we undertake, starts with a visit to your business so we can assess the situation before jumping in. Whether you're in Green Cove Springs, Yulee, or Starke, we'll come visit you and get started with keeping your business and grease trap running smoothly. 
Your grease trap is a small but mighty part of your food service business. Keeping this small piece healthy and happy is crucial to the success of your kitchen, restaurant, or cafeteria. We've dedicated all of our years of experience to keeping your business and our community healthy and running smoothly! 
Our team is set and ready to travel to your facility! We're only a phone call away and we can deal with routine maintenance of your grease trap system or emergency call-outs. 
We schedule our routine cleaning and pumping of your grease trap so that it fits your business hours so your customers and staff won't need to deal with the mess. Just a few simple, routine visits can keep your company running smoothly and keep overflows from occurring which can set your business back. 
Jacksonville is our home and we care deeply about the community and the environment around this area. Keeping grease waste out of the city's water system keeps you from having to pay fines and our ecosystem healthy! 
Caring for your business involves a lot of details but often your grease trap can be overlooked. Grease traps that aren't regularly cleaned or pumped can overflow into your business which can cause major smells and issues with your kitchen. By being on a strict schedule, you'll avoid needing to call us for major pumping in an overflow situation. 
Jacksonville Grease Trap Services is ready to take your call and bring you an accurate estimate for your businesses cleaning and pumping! Give us a call today! 
GET A GUARANTEED CALL BACK
FROM THE OWNER
Affordable & Reputable Grease Trap Services
Top 5 Things to do in Jacksonville, FL
Whether or not you are a visitor or a resident to Jacksonville, here are our 5 top things to do in Jacksonville:
Visit the Catty Shack Ranch. All feline-lovers should stop at this tiger-focused ranch that offers a sanctuary for mistreated tigers and other cats. Run by volunteers, you can get a tour of the farm, which includes the animals' history and the operations. Make sure to book tickets ahead if you wish to witness the night feeding.
Enjoy a show at The Florida Theatre. Located at 128 E Forsyth St, The Florida Theatre is one of the four remaining high-style movie palaces built in the 1920s. You can enjoy more than 200 annual events ranging from ballet shows to opera to contemporary jazz, rock, or pop.
Tour the Historic Fort Caroline National Memorial. The replica fort depicts Fort Caroline's original appearance in 1564 before it was raided and destroyed by the Spanish. Along with the fort's historic nature, you can enjoy a beautiful view of the St. Johns River with a 1.3-mile nature trail.
Support local artists at the Riverside Arts Market. Every Saturday morning, local craft makers, artists, and farmers gather under the Fuller Warren Bridge and display their work. Located at 715 Riverside Ave, the market also entertains with live music and free yoga.
Go shopping at The Beaches Town Center. This relaxed shopping center offers some of the best deals in Jacksonville. If you get hungry during your shopping venture, satisfy your pallet at any of the dining areas located in the same center. The town center is located just a few feet from the ocean so that you can enjoy fantastic scenery throughout the day.
To visit Jacksonville Grease Trap Services from Jacksonville International Airport follow these directions:
1. Get on I-95 S from Dixie Clipper Dr and Airport Rd
2. Head northwest on Yankee Clipper Dr
3. Slight left
4. Keep right
5. Continue straight onto Dixie Clipper Dr
6. Keep left to stay on Dixie Clipper Dr
7. Continue onto Airport Rd
8. Use the right lane to merge onto I-95 S via the ramp to Jacksonville
9. Follow I-95 S to 8th St W. Take exit 353D from I-95 S
10. Merge onto I-95 S
11. Take exit 353D for 8th Street
12. Take N Davis St to 1301 N DAVIS St
13. Turn left onto 8th St W (signs for Springfield Historic District)
14. Pass by McDonald's (on the right)
15. Turn right onto N Davis St
16. Turn left onto 1301 N DAVIS St
17. Destination will be on the right
For specific services on Jacksonville click the appropriate link: