GREASE TRAP pumping IN Jacksonville
Jacksonville Grease Trap pumping
Grease Trap Pumping Services in Jacksonville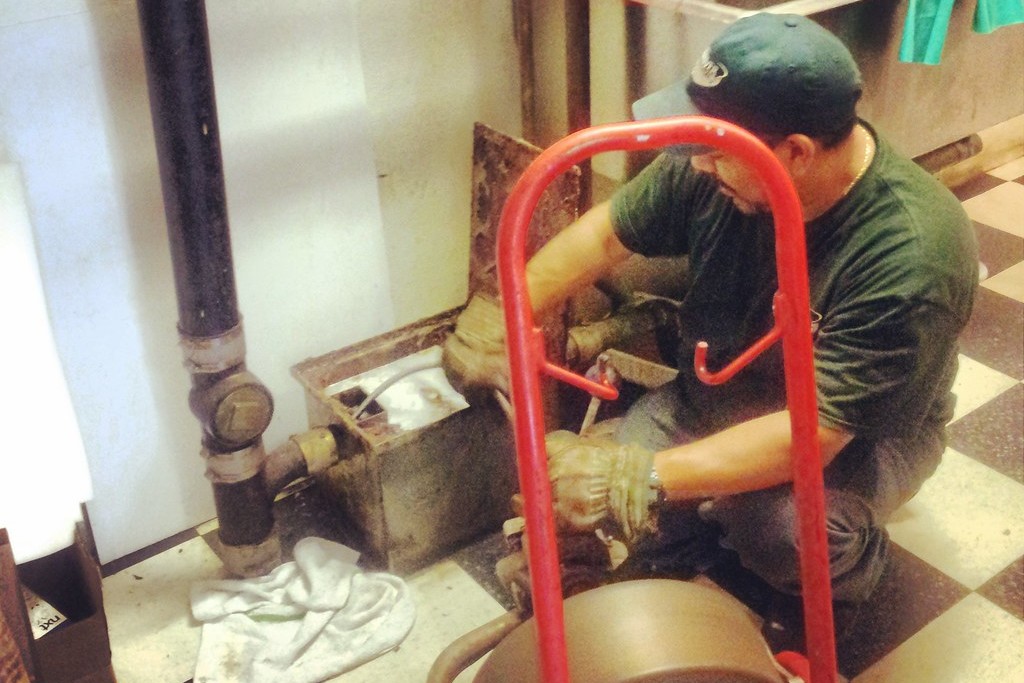 In Jacksonville, FL, we are a company that goes above and beyond when it comes to grease trap cleaning services. Jacksonville Grease Trap Pumping has been in the business long before our competition decided to move in. We have left an undeniable lasting mark in the industry. The City of Jacksonville has a lot to offer, from historic neighborhoods to vibrant nightlife and world-class fishing. One of the industries that continues to grow is the food business. The creative coastal cuisine Jacksonville provides attracts food enthusiasts from all over the world.
This growth in the food industry keeps the city officials on their toes, working with restaurants to dispose of greasy waste in environmentally friendly ways that protect our sewer system. Restaurant owners in the area have learned that installing bigger pipes helps handle the issue of grease. Still, the city officials require much more preventative actions to be taken. The consequences that follow overflows and clogging in the sewer system can affect the whole City, so preventing these issues is taken very seriously.
With this in mind, food establishments are required to partner with a certified, licensed, and insured grease removal company to ensure that FOG (fat, oil, grease) is appropriately disposed of. Professional companies have the equipment necessary to vacuum out large amounts of grease in the least possible time so that your business operations can continue as normal. Jacksonville Grease Trap Services has both the experience and the tools to handle large grease removal jobs. We have a reputation with both the city officials and local restaurant owners for our high-quality services. Find us on Google.
The importance of grease trap pumping
Grease Trap Pumping Jacksonville – If you own a food establishment, grease trap pumping is one of the maintenance jobs you should always prioritize. Getting rid of the fat, oil, and grease accumulated in your trap is a task that you should entrust to a professional company. When it comes to grease trap pumping, there are a few things you should be aware of:
The guidelines set out by the Jacksonville Health Code. These guidelines govern how every food establishment cleans their grease trap, the frequency of the cleaning, and the means of disposal of the grease. Whether you are a large commercial kitchen handling a lot of oil or a small office cafeteria, the rules apply. Once you have a grease interceptor installed, the next step is sticking to a regular maintenance schedule. The local authorities have instructions regarding who should do the cleaning. Only a certified company is qualified for the job.
The frequency of grease trap pumping. The pumping rate required for your business is unique because it depends on the amount of greasy food you cook, among other things. Also, the number of patrons you serve daily and the size of your grease interceptor and thickness of grease are considered before a schedule is recommended.
The cost of grease trap pumping
This is what it all boils down to- the cost. Some restaurant owners postpone grease trap pumping to save a few dollars, but this doesn't have to be the case. At Jacksonville Grease Trap Services, we believe in a personalized approach wherein each client is priced according to their specific situation. To provide reasonable prices, our team first conducts an inspection of your kitchen, noting the two factors mentioned earlier. Aside from your business's size and the number of greasy foods you prepare, we also note the cleaning practices you follow. Once we have the needed information, we can give you an accurate estimate of the grease trap pumping cost for your business.
Several factors can also influence the price of interceptor pumping. For example, the location of your grease interceptor can either increase or decrease the cost. If your chambers are accessible to our pump trucks, we can lower the price. However, if they are hard to access, the price may be higher because it will take more work and resources to access.
These are the reasons why we never provide a fixed cost and only give an estimate after a physical inspection.
The importance of regular pumping
Grease interceptor pumping is essential for several reasons. First, it saves you from fines, penalties, and unnecessary fees for emergency grease pumping. Failure to follow a regular pumping schedule could mean higher rates and a bad reputation with the authorities. The penalties for causing a sewer blockage are severe, and you may even face jail time if the offense is serious.
All this can be avoided if you simply follow the pumping schedule even if you think it is too early or that you don't need it. Keeping on top of your grease trap pumping may mean more frequent maintenance costs. Still, the benefits outweigh the potential consequences of non-compliance.
Call us at 904-295-1661 and our team will schedule an onsite visit and provide you with a free estimate.
Our grease trap pumping and cleaning is unparalleled in Jacksonville
Our company has always kept up to pace with the growth the City has experienced. We have a fleet of pump trucks that are state-of-the-art and can handle large pumping jobs in a matter of hours. The team we work with are all professionals and have years of experience in this field. Because we care about the environment and the wellbeing of our City, all our business practices comply with the local city code. Since we have been in the business for a long time, we have witnessed the evolution of grease trap technology and can handle any interceptor model.
Jacksonville Grease Trap Services also has several vacuum systems that are tailored to handle unusual grease trap sizes. Give us a call today and leave your greasy worries in our hands.
GET A GUARANTEED CALL BACK
FROM THE OWNER
Affordable & Reputable Grease Trap Services